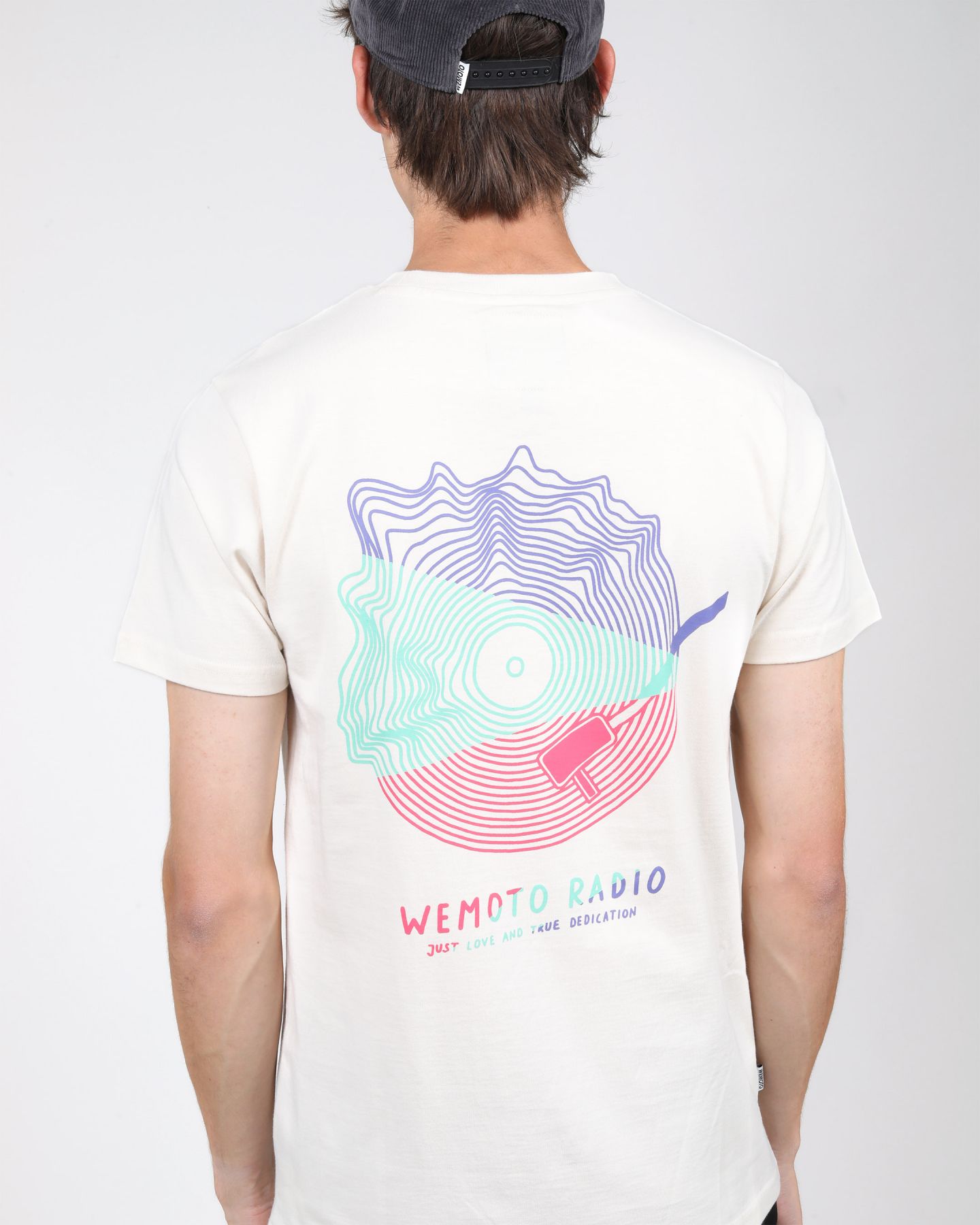 Coming from skate, music and street culture, their mental
influence was and always will be the understanding and interaction between people. They set out to be a lifestyle brand that mixes
subcultures combined with fashionable designs to create products that serve the global youth culture.They only produce what has been ordered by their customers and cover their own needs with the necessary quantity. This way they avoid unnecessary overproduction which does not find any takers at the end of a season. Their collections also have always built on one another and, even if they come from different seasons, can be combined very well.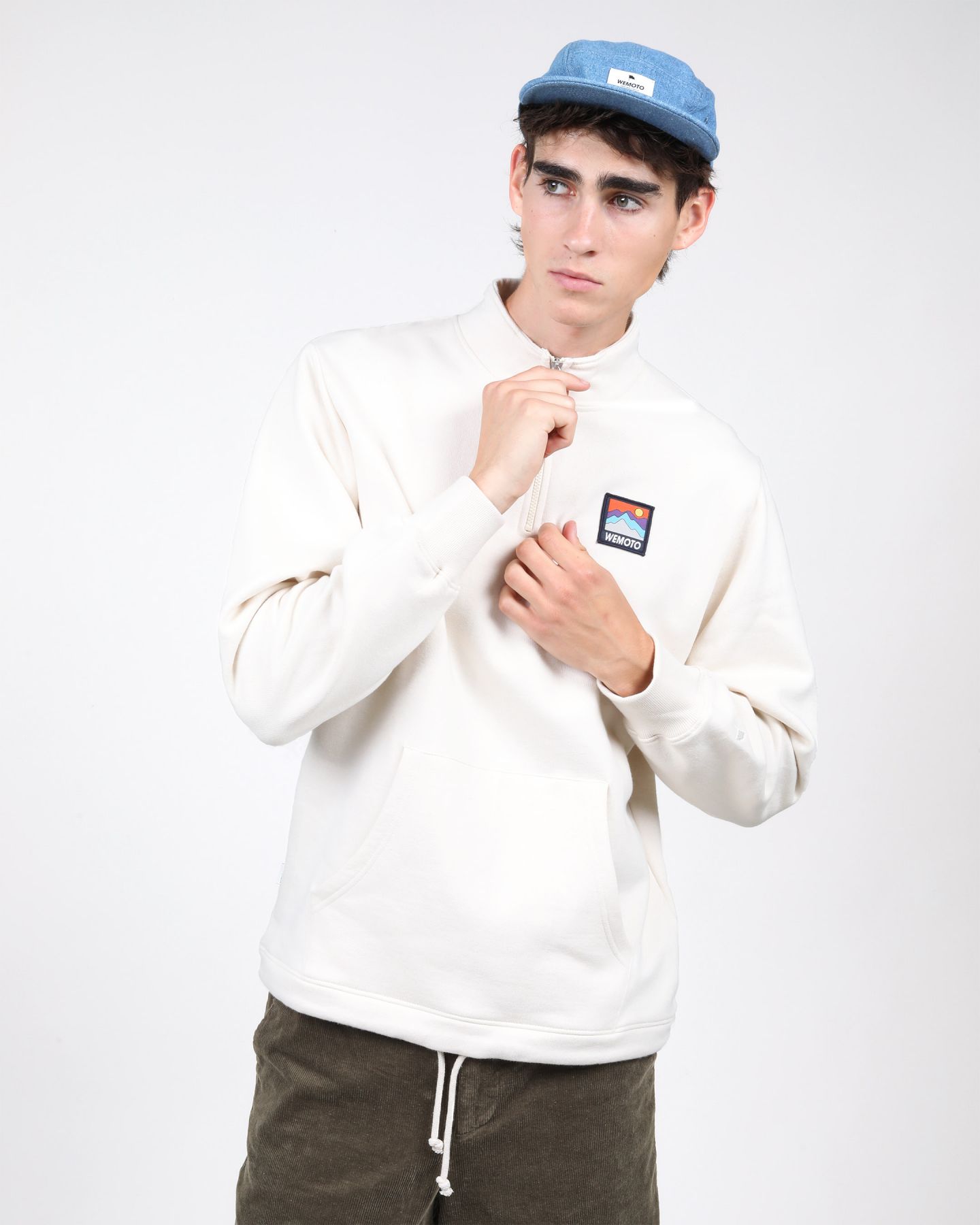 Mountain Troyer Half Zip Sweatshirt / Natural
At Wemoto, sustainability is also high quality products that
can stand the test of time, that is worth to be repaired and end up in a
recycle loop system. They want to create garments with a socially and
environmentally friendly footprint. 
While they are creating "conventional products", they also aim
to use sustainable materials. They care about where and how we produce.
They try to use materials that are recycled and the final product can be
recycled as well.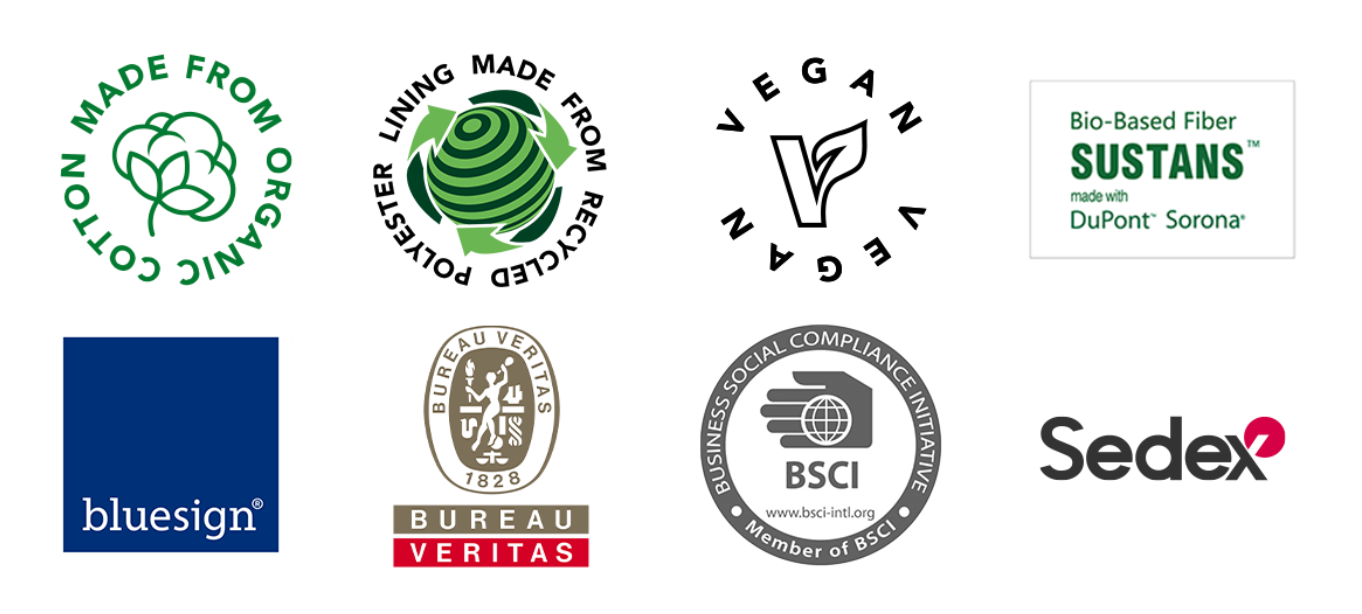 At this time 75% of their garments are made from OCS certified
organic cotton yarns or from recycled fabrics like polyester or nylon.
In collaboration with their suppliers they take the responsibility to
provide a safe, fair and ethical working environment for all the people
who are involved in the manufacturing of their clothes.