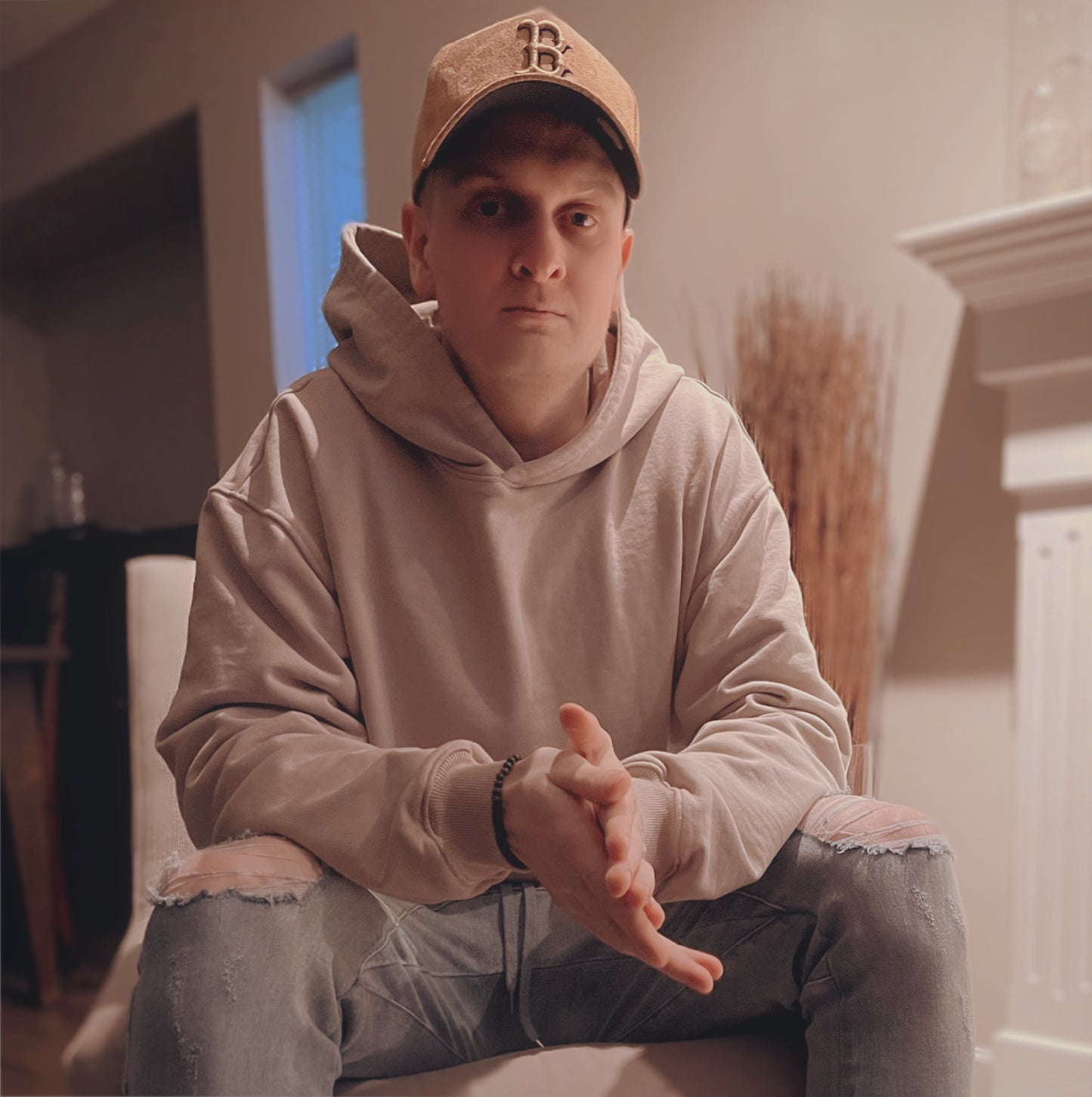 About Cole and why he started eKONIQ, an e-commerce retail shop for sustainable streetwear brands and second hand vintage clothing
Cole Perison is a 25 year old university student at Thompson Rivers University, currently enrolled in his final semester of the Bachelor of Business Administration degree, majoring in both marketing and entrepreneurship. He launched his company, eKONIQ, in December of 2021, starting by selling pre-owned vintage clothing with plans of expanding next month into carrying multiple sustainable streetwear brands.
What made you want to start a clothing store?
"It's always been a dream of mine. Starting at a young age, I lacked a lot of confidence in myself. I was very introverted and would compare myself to others all the time. Over the years, I've made huge improvements in this mentality but clothing for me was the one thing that would always make me feel more confident. Caring about my appearance and developing my own personal style made me feel good about myself and brought me joy. At first it was my dream to start my own clothing brand but being a very saturated market, I had doubts and never felt I had any ideas that would differentiate my brand from the rest and succeed in the market. My dream for starting a clothing brand transitioned into a dream to start a retail store after working for a retail supplement store for 4 years during my time in university. I gained a lot of useful experience in selling, marketing, understanding consumer behaviour, the power of social media, and the mechanics behind managing a retail store."
How did you get the idea to start eKONIQ?
"To begin with, I knew if I was going to start a clothing brand or a retail store it had to be streetwear. Streetwear has always been my style and what makes me so passionate about it is the culture. The culture is a mix of love for fashion, sport, music, and art. Everything I've always been passionate about in a single community. In my second year of university I was fortunate enough to travel to Milan, Italy, to study abroad. It was an amazing experience. For the first time I didn't feel out of place being surrounded by likeminded people who also had a love for fashion. While in Milan, I took a course called 'Eco-luxury'. To this day it's still one of my favourite courses I've taken. It was about how luxury brands can transition to being environmentally conscious and still keep their luxury image. After taking that course I knew I wanted to incorporate sustainability into my dream. Then last year while looking to purchase some new clothing, I wanted to support some sustainable streetwear brands I had discovered and realized an opportunity in the industry. There wasn't any one retailer out there, that I could find, that carried multiple different streetwear brands which were sustainable. I realized there must be others like me out there wishing they could shop in one spot for multiple sustainable brands as well as vintage second hand clothing. After that, I began to draft the business plan for eKONIQ."
What is the goal behind eKONIQ?
"Small picture, my goal with eKONIQ is to build the world's go to shop for sustainable streetwear shopping. Where customers can go to shop in one place for multiple of the world's top sustainable streetwear brands as well as a large collection of vintage second hand clothing. Big picture, my goal with eKONIQ is to build this tight knit community of people that genuinely want to make a difference in the world by being more environmentally conscious and encourage others to do the same."
What is the meaning behind the name eKONIQ?
"I came up with the name eKONIQ from the word 'Iconic'. The definition of iconic is, 'widely known and acknowledged especially for distinctive excellence.' As I mentioned before, I want to build this community of people passionate about streetwear and want to be more environmentally conscious, I am encouraging these people to be the 'icons' of the streetwear community but in an environmental way. I've chosen the definition of eKONIQ to be 'widely known and acknowledged for having excellent style while being environmentally conscious.' I encourage people to be known for having excellent sustainable streetwear style through our slogan; Be #eKONIQ."
What makes the products & brands you'll be carrying "sustainable"?
"First off, by shopping from our second hand vintage clothing  section of our website, you are adding items to your wardrobe without using additional resources in the manufacturing process. The fashion industry is responsible for global carbon emissions, using massive amounts of water, and exploits workers and animals worldwide. Buying clothing that already exists slows down the fast fashion cycle and the demand on low-paid workers in the supply chain. You're also keeping clothes out of landfills by giving them a new life and discovering unique and special pieces along the way. Shopping second hand isn't appealing to everyone though, so if you do decide to buy new clothing, I want to provide you with more sustainable options from brands in our industry that are doing amazing things to be sustainable. There is five main criteria I look for in the brands/products I am choosing to partner with and carry. These are, circularity, water conservation, pollution management, transparency, and animal welfare. You can read more about what this criteria means through the sustainability section of our website."
For more information about eKONIQ, make sure to check out the About Us and Sustainability portions of their website. Also make sure to follow eKONIQ on Instagram and subscribe to their newsletter to stay up to date on new products, promotions and be the first to know when they announce their partnered sustainable streetwear brands.